Brenda Hales Great Britain
In a hugely enjoyable and successful career I have managed many large projects and programmes in the IT industry and led the Community of Practise for project and programme managers in Syntegra. I am now delighted to be working with a Project Consortium of specialist consultancies and industry expert project professionals who are asking the question, "Is your Organisation fit for your projects?". We can see how iMA fits in providing a fast, effective, proven mechanism for engaging everyone in a team. Since engaged people are the greatest indicator of project success we have become strong supporters.
This consortium is now working with Kingston University to create a brand new MSc in "Organisational Project Management".
Constantly looking for how to help organisations and teams engage their people and increase performance, my objective is to support people to feel connected and consequently be more successful. I have found over many years of working in this field that so many processes offer great insights only to disappoint, precisely because they are overly complex and never get translated into action.
Approaching iMA with scepticism and asking if it is not too simple, I have been delighted to see how the simplicity encourages people to adopt the thinking, adapt the way they are behaving, invite others to join them and feel more in control of not just their work but their lives.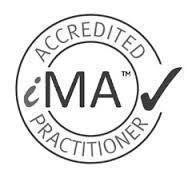 More about Brenda on Linkedin here