Carole Gallant Great Britain
My name is Carole Gallant the founder of Create a Future, an education company whose mission is to enable people of all ages to maximise their potential and live richer, fuller lives. We do this by helping people develop the skills and behaviours they need to in order to thrive in the digital age.
Since 2001, we have worked with just over 600,000 students and in any one year engage with around 400 schools providing workshops, award schemes, clubs and one-to-one coaching/training.A great deal of our work is with teens who particularly struggle with communications, which initially attracted me to iMA.
I became an iMA Practitioner, because I recognise the value that iMA offers as a fast simple and systematic way of identifying a students' learning style. iMA will help us in our work in helping students "learn to learn" and be successful.
In addition to helping facilitate the learning process, iMA also strengthens relationships between teachers and students, provides self understanding to support more effective teaching and learning, boosts moral, and enhances co-operation.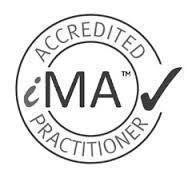 Connect with Carole on Linkedin here
tel: 0121 602 1772
mobile: 07973 857623
email: carole@createafuture.co.uk Skype: carole.gallant